I am talking to my aunt about using dye released cassia to get the soft blonde that I saw in Megumi's post on the old forum (see picture from that post below). my aunt's hair is white at the roots instead of that dark gray, so I think I should get similar results. I'll do some tests when I visit her in July, but it's hard to test the roots. Maybe I can test the roots at her nape. I have the following questions about cassia:
1. how do you deal with the cassia potential for brassiness that Carrie mentioned in Megumi's post?
2. does cassia fade or do you only do root touch-ups?
3. has anyone tried a gloss with dye released cassia, honey and conditioner? Is cassia too weak to use as a gloss for color? I love honey because it makes the mixture stick to the hair better. I guess even if I use the cassia full strength, I could mix in honey also.
4. how do you check for dye release w/cassia?
5. what is the best acid to use for cassia? I use alma w/my henna for the acid in my henna gloss.
6. is an hour w/heat from a salon dryer long enough to get color deposit?
photo for reference borrowed from Megumi's post on 1/7/10. My aunt's hair is longer than Megumi's client, so that is why I am concerned about brassiness and root touch-ups versus full head applications. Also, I live in a different state, so I wouldn't be doing the maintenance on my aunt's hair.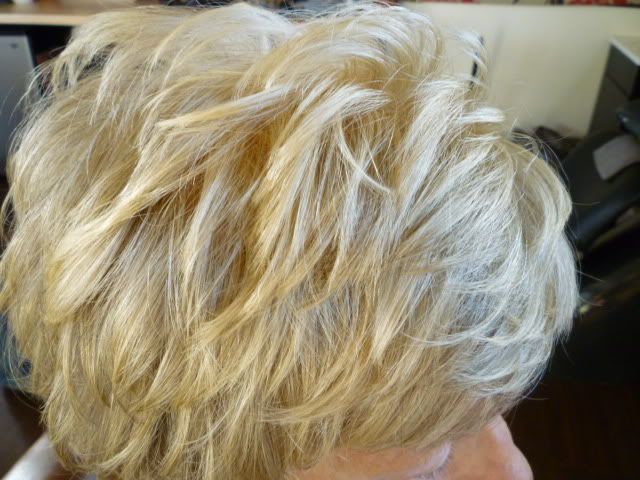 thanks,
Aimee